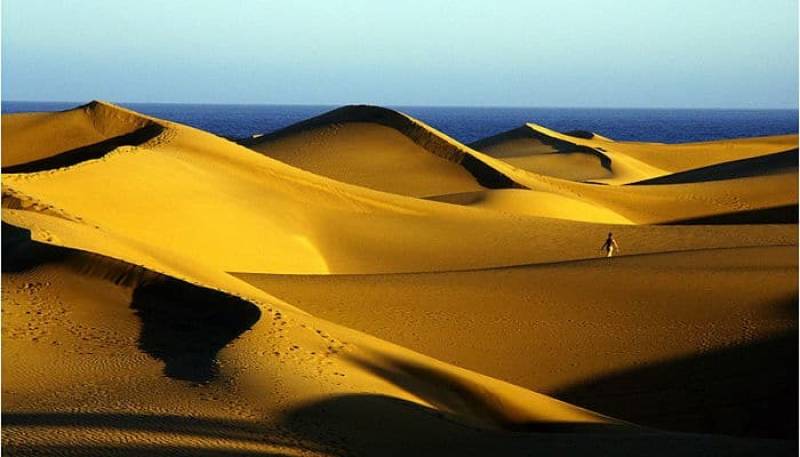 19-09-2017 Discover Gran Canaria
The dunes of Maspalomas, one of our main advertising claims, is in the South of Gran Canaria and has an area of approximately 404 hectares
The Special Natural Reserve of the Dunes of Maspalomas, is made up of three ecosystems: the Palm Grove, the Pond and the Dunes. It has a climate with very little rainfall and warm temperatures. The average annual temperature is 23.5ºC, 21ºC in winter and 30ºC in summer on average.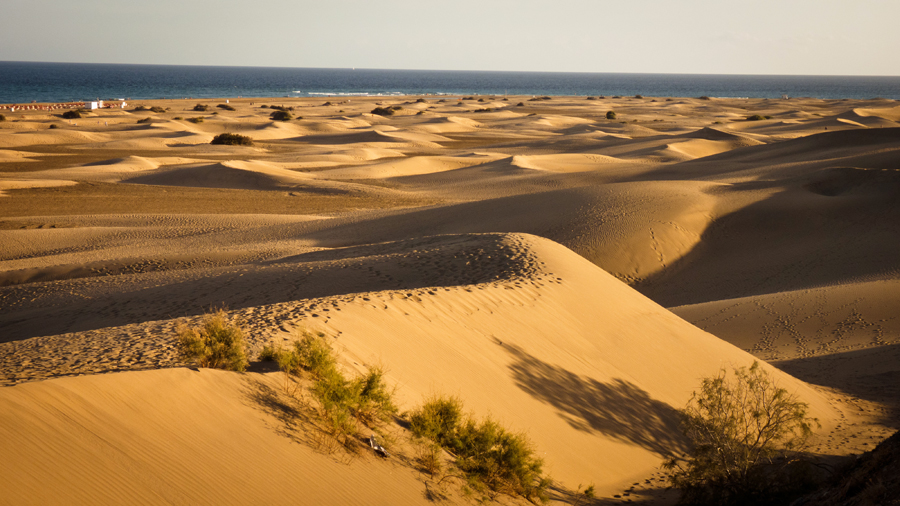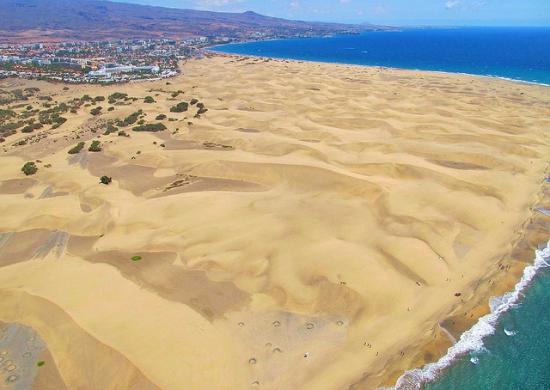 Most of the flora and species that you can find are protected by national and regional regulations. It was declared for the first time as a protected space in 1987 and a special nature reserve since 1994.
The dunes have their origin in the settlement of the sedimentary materials deposited in the place thanks to the mouth of the Fataga ravine and its tributaries. Other hypotheses say that in 1755 the Lisbon earthquake formed a tsunami that reached Gran Canaria and that caused the dune system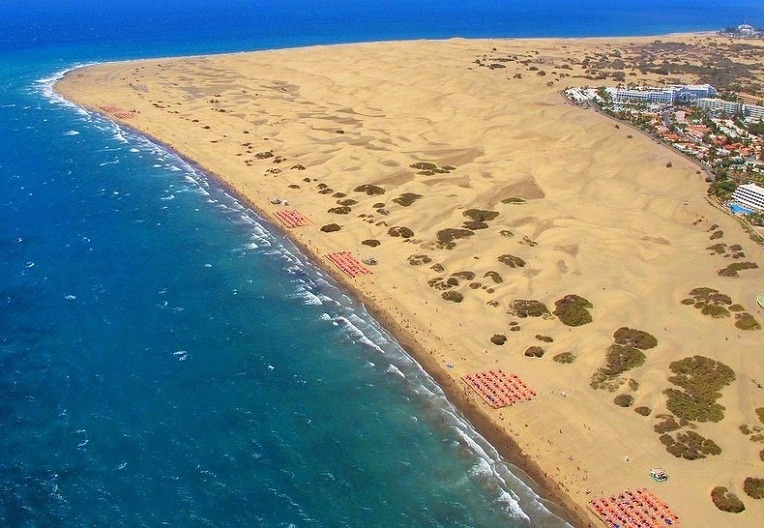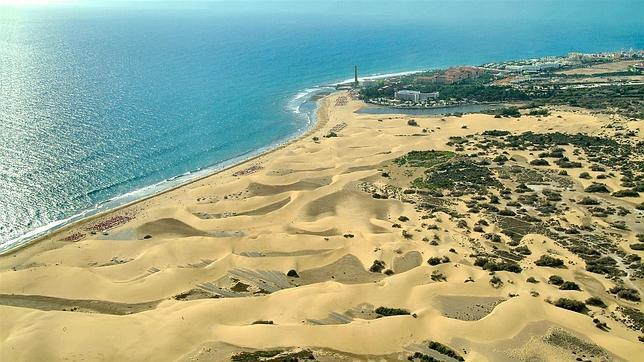 This place, protected as a Special Nature Reserve, takes us for a moment to the desert of the Sahara or the desert of Arabia. Mountains of sand in which, although it seems incredible, there are some threads of life in the form of autochthonous vegetable species. A small green oasis in the middle of the brown tones of a place where the rain shines by its absence. But, although the water that falls from the sky is rare in these parts, you only have to climb one of the highest dunes to perfectly visualize the Atlantic Ocean at the end of so much sandy mass. And it is that the Dunes of Maspalomas serve as a natural barrier between the amalgam of hotels and resorts in this corner of the south of Gran Canaria and the blue of the Atlantic.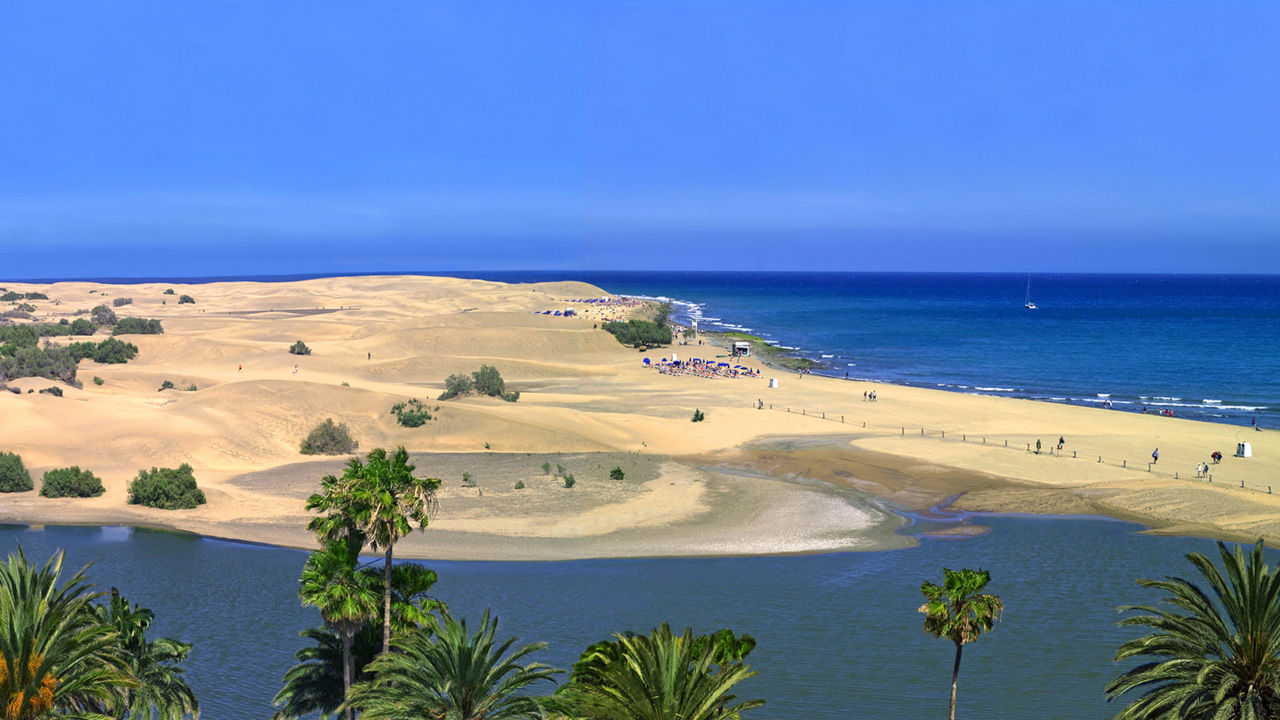 Bird watching in the Pond of Maspalomas
The Charca de Maspalomas is an ideal destination to see waterfowl. This lagoon of brackish water populated by reeds and tarajales is in the southwest of the Natural Reserve of the Dunes of Maspalomas, 200 meters from the emblematic Maspalomas lighthouse, in the extreme south of Gran Canaria. A walk located on the western edge of the pond allows you to find the best point to take out the binoculars and the camera.