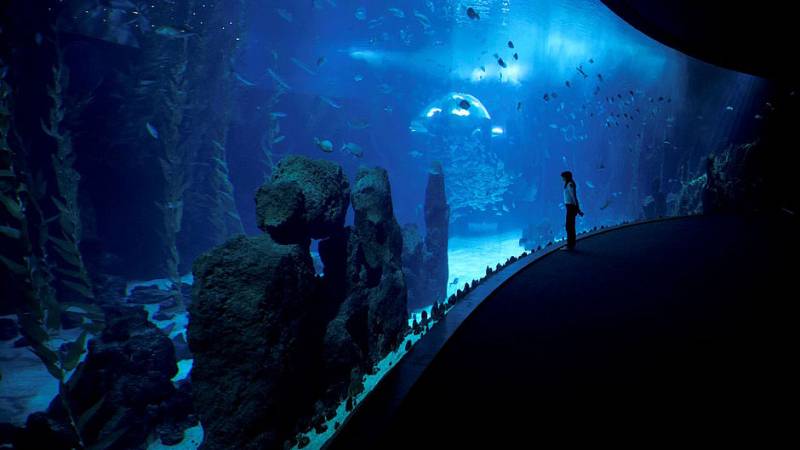 21-02-2018 Discover Gran Canaria
Poem of the Sea, an aquarium in the city of Las Palmas of Gran Canaria
All this makes it to one of the most spectacular aquariums in Europe. The water tank houses an oceanic environment, known as "El Veril" in which there are large migratory, marine species of large size, as well as Canarian species of special areas of Gran Canaria, for example more than 100 moraines, green cockfish, and eaglefish, amongst others. In short, a space for the representative marine biodiversity of the Canary Islands, where the hogfish becomes the main species since it is in a vulnerable and protected situation.
The journey begins in the Poem of the Sea in the first of the three zones that has the aquarium, The Jungle. Here, you can feel that you are traveling to the five continents and enjoy the most spectacular seascapes in the world. We will continue along the Reef, the large acrylic cylinder, where you can contemplate the wide variety of colors of corals and fish. Finally, the route will end in the Deep Sea, the central pool one of the great aquarium attractions, the largest exhibition window in the world where we can sight a very difficult ecosystem to observe and that makes this enclosure one of the world's benchmarks.
Do not postpone it any longer and book with us your tickets for this new and spectacular aquarium!